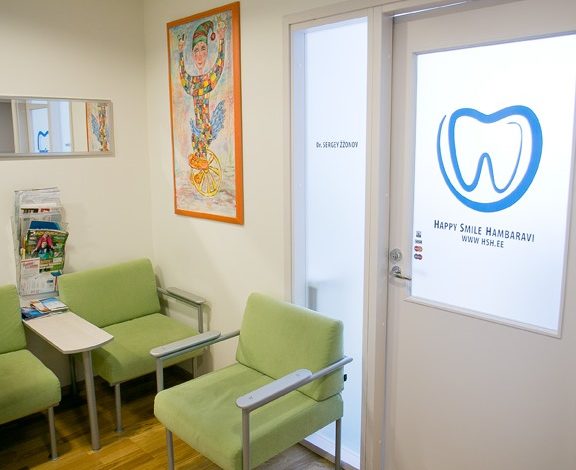 Happy Smile Dental Clinic – For the beauty of your smile
Happy Smile Hambaravi is a new dental office in the heart of Tallinn equipped with new and modern supplies and materials.
At our office you will be consulted by a dentist with 20-year experience, who will help consult both grown-ups and children based on the patient's wishes and our long-term experience.
In our clinic, we practise an individual approach to the patient and a flexible results-driven pricing policy.
Chief Medical Officer of the Happy Smile Dental Clinic Dr. Sergey Žžonov.
Dr. Sergey Žžonov graduated from the State Medical Institute of Novosibirsk in 1990. After finishing the institute he immediately took a job in the State Dental Polyclinic. Up to date, Dr. Zhzhonov has more than 15 years of continuous practice, every year; he completes his knowledge in courses both in Estonia and abroad.
Dr. Sergey Žžonov writes about himself:
Since my childhood I had dreamt to save people and help them. After finishing high school, I realized that my vocation was to be a dental practitioner because this profession combines both of my dreams.
In the dentist's work, I like that each case is unique, and every patient needs an individual approach. I like to help people and to see how their smile is changing; I like calm and satisfied patients, when their problems have been solved and there is no more pain. I like patients smiling!
I wish my patients a healthy and beautiful smile!